Classic Them Presents: A Slice of Life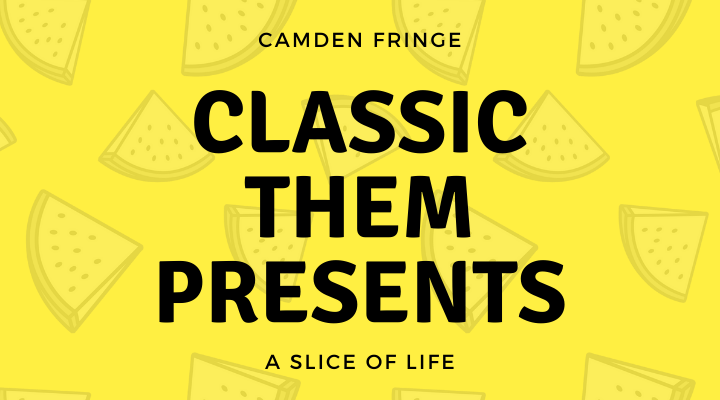 We are delighted to be making up some new tracks at the Classic Them show! Come check it out!
Classic Them, a London improv duo, bring their (pre-pandemic) monthly night to the Camden Fringe. For each show they invite their favourite improv acts (i.e. Track 96) ensuring that no two performances are ever the same. For fans of spontaneous silliness, Classic Them create a warm and inviting party atmosphere where you the audience get to decide what the show is about. Classic Them cannot wait to return and share with you their unique take on a Slice of Life.
For tickets, make sure you select the 5 pm show on August 15th!
Venue:
Comedy Cabin - 132 Kingsland Road, London, Hackney, E2 8DP