Details:
Name
Hoopla!
Category
Shows
Hoopla: Track 96 & The Descendants (8:45PM Show)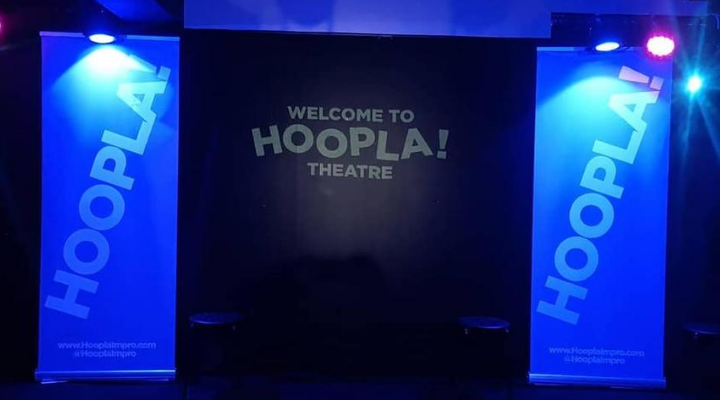 We're happy to be performing once again, in the real world, at Hoopla!
With brand new, socially-distanced cabaret-style seating, you'll be able to enjoy some live improvised theatre!
Link to full information on Hoopla's safety measures being taken at their live shows: https://www.hooplaimpro.com/safety-in-shows
If you can't make the 9:15PM show, don't worry! We'll also be performing at 7:30pm.
About the acts:
Track 96
Track 96 is London's premiere Hip Hop improv group. Based on your suggestions, we create a world of rhyme and rhythm. Our live show is a high octane mix of freestyling, short games and scenes that break into hip hop musical numbers, all accompanied by a live beatboxer.
The Descendants
Join the Hoopla Impro narrative house team as they bring their famous story titles box, creating a hilarious and unpredictable tale, featuring twists, turns, romance, betrayal and redemption.
Venue:
Hoopla Impro, 96 Snowsfields Road, London Bridge, SE1 3SS