Details:
Name
Dogface Improv
Category
Workshops
Intro to Improvised Hip Hop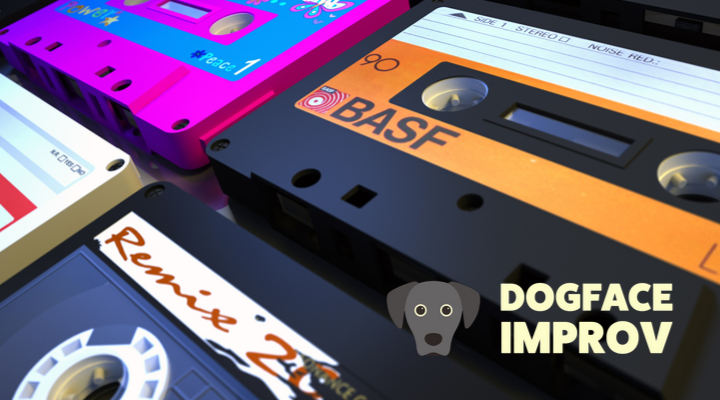 Intro to Improvised HipHop with Track96 – presented by Dogface Improv
Join us for an afternoon of rhyming and fun. This workshop is designed to get the newest of performers comfortable with freestyle rapping. You'll learn how to work with the beat, find your flow, and construct versus that can heighten any improvised scene. 
Aside from learning some Hip Hop fundamentals, you'll also learn how to initiate a rap from within an improvised scene. Use the characters and scenes you create and weave them into a rap that you, and your fellow players, create on the spot!
The workshop is £25 and you can book via the link below.
About Track 96.
Track 96 is a Hip Hop improv group based in London. Based on audience suggestions, we create a world of rhyme and rhythm.  We make-up rhymes on the spot and, as improvisers, create a story/scene that audiences connect with. We consist of experienced improvisers that have learned from some of the best (Northcoast, Chicago I/O, Hoopla, Maydays, The Nursery, BIP, etc.) and regularly perform across the UK. We love to put on shows and workshops that help promote this crazy thing called Hip Hop Improv. Find out more at track96.com
About Dogface Improv:
Dogface Improv is an Improv company based in Norwich, Norfolk, UK. They run shows, courses, and workshops on a regular basis and are passionate about all things improv. Find out more at dogfaceimprov.com.
Venue:
Castle Quarter, 100 Castle Meadow, Norwich NR1 3DD