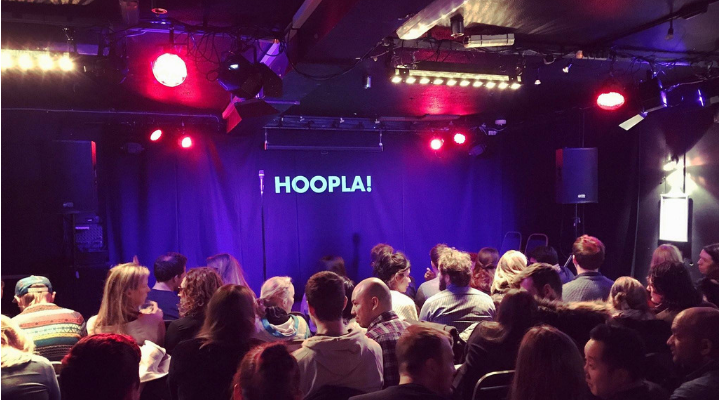 Saturday @ Hoopla
Join us as we play alongside these amazing acts!
Theatresports!
The popular Keith Johnstone format, where teams of improvisers challenge each other to scenes and games to win the judges' approval. Which team will impress the judges and take home the coveted trophy? Come along and find out!
Hotel Michelle is an improvised comedy show centering around the staff and customers of a fictional hotel set in a location chosen by the audience. Suggestions and stories given to us by the audience will be incorporated into a performance with characters and relationships weaved together into a long-form comedy story developed entirely on the spot. Each performance will be entirely unique, so even we don't know how it will end!
Hoopla safety guidelines updated – https://www.hooplaimpro.com/safety-in-shows
—
Ticket: £8.50 plus bf.
Time: Doors open 7:50pm / Show at 8pm
Where: Hoopla Impro, 96 Snowsfields Road, London Bridge, SE1 3SS.
Tube: London Bridge.
Want to have fun improvising? Hoopla Impro also run improv courses and workshops. www.hooplaimpro.com