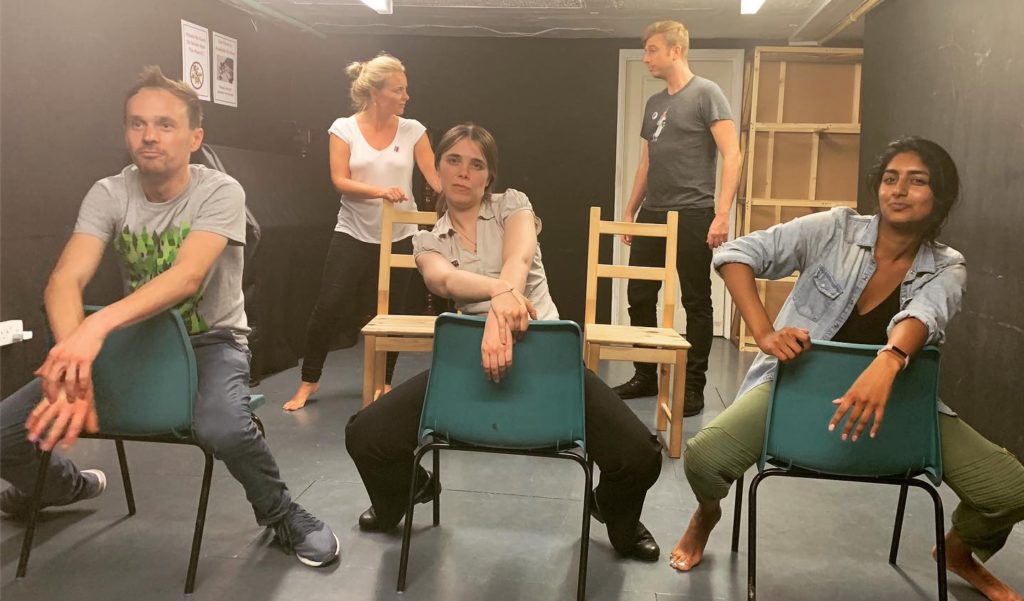 We're super passionate about Hip Hop Improv and building a community of performers across the UK. Because of this, we regularly host Hip Hop Improv drop-ins/workshops to give everyone a chance to experience it first hand.
During our workshops, you'll get the opportunity to learn some rapping/free-styling fundamentals and how to integrate these into an improvised scene. These workshops are best geared to people with at least some level of improv experience and familiarity with musical improv basics.
Upcoming workshops:
When we have upcoming workshops you can find them here.
Here's what people have to say:
⭐⭐⭐⭐⭐
"They are so entertaining to watch on stage, highly recommend. And DEFINITELY, try their workshops….they are taught so well, that you will feel like you're a super-duper improvisational rapper at the end of the class. So much fun that I signed up for their 8 week course!"
– Hapreet via Facebook.
⭐⭐⭐⭐⭐
"They … run workshops to teach improvised hiphop to beginners – I would thoroughly recommend these to anyone interested in learning a fun new skill… can't think of a more joyous way to spend a few hours."
– Martin via Facebook.
⭐⭐⭐⭐⭐
"Boom! What a pleasure to participate in a workshop with these guys. They made it super nice and easy, even for total beginners!"
– Unai via Facebook.
⭐⭐⭐⭐⭐
"Rhymes that don't stop
Rapping and singing, in a fun workshop
Making you braver, to improvise hip hop
A 5 star review, followed by a mic drop ??"
– Sabrina via Facebook.
⭐⭐⭐⭐⭐
"Incredible lyrics and really enjoyable, energetic performances every time I've seen them! ?"
– Toby via Facebook.